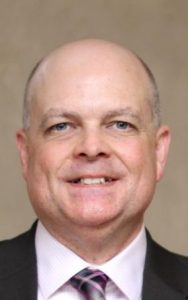 James T. Knight
James T. Knight is an attorney with his principal office located in Logansport, Indiana. He has been in practice for over 20 years. Jim was born in Logansport, Indiana and graduated from Carroll High School in 1983. He earned his bachelor's degree from Purdue University in 1989, and went on to graduate from The John Marshall Law School in Chicago, Illinois in 1996. Prior to practicing law, he worked as a Paralegal and Risk Insurance Administrator at the Chicago Headquarters of Trailmobile, Inc., a transportation manufacturing company.
Jim's Military Service
Jim enlisted as an infantryman in the Indiana Army National Guard in 1982. After a break in service, he reentered as an officer in the Army National Guard, deploying as a judge advocate with the rank of Captain both overseas and to Mississippi in support of relief operations there after Hurricane Katrina. He subsequently transferred to the Indiana Air National Guard, and served as the Staff Judge Advocate for the 122nd Fighter Wing, Indiana Air National Guard. In this position, he provided advice to the Wing Commander and supervised the base legal office, overseeing the delivery of legal services to approximately 1,000 base personnel. As a member of the Air National Guard, he served a tour on active duty in support of Operation Noble Eagle, working at the 601st Air Operations Center, providing North American air defense. He retired as a Lieutenant Colonel from the Indiana Air National Guard in March, 2014.
Jim has served as...
Cass County Bar Association
President
Vice-President
Secretary-Treasurer
Grissom Air Museum
Board of Trustees, including Vice-President and President
Representative Clients
Town of Walton

Town of Onward

Security Federal Savings Bank